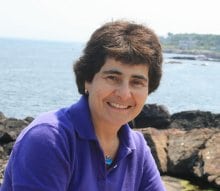 Ms. Goldstein is a nationally known physical therapist with over thirty years of clinical and supervisory experience. She is the founder and director of QUEST Seminars and has presented many orthopaedic lectures to PTs, OTs, Assistants, nurses, and athletic trainers throughout the United States. She received dual bachelor degrees in Physical Therapy and Biology from the University of Connecticut in 1978.
She has authored two best-selling therapy texts: Geriatric Orthopaedics, 2nd ed. and Functional Rehabilitation in Orthopaedics. She has also produced two educational videos: Evaluation of the Adult Knee and Tai Chi for Rehabilitation. In 2001, she researched the effects of Tai Chi on elderly persons with arthritis with the University of Massachusetts-Lowell.
From 2000-2002, Ms. Goldstein was an adjunct faculty member in the physical therapy doctorate program at Rocky Mountain University in Provo, UT.
For the past twenty years, Ms. Goldstein has trained in the martial arts and holds the rank of 3rd Degree Black Belt. In 1996, she won the gold medal in the East Asia All Martial Arts United U.S. national tournament in her age bracket for Tai Chi.
Currently, she teaches Tai Chi classes to adults and seniors in the greater Boston area and is a staff PT at the Hebrew Rehab Center in Roslindale, MA.