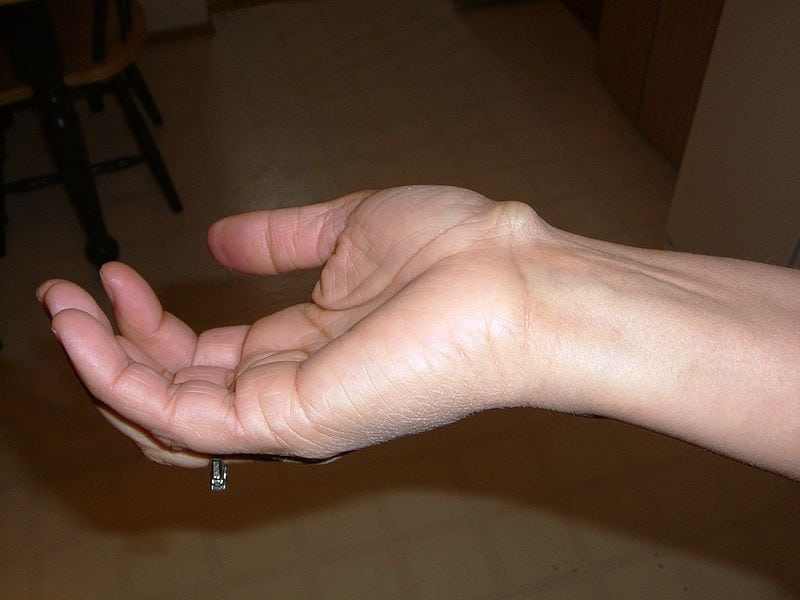 What can you see in this photo and what is the treatment?
Moderator's Response
This is a volar wrist ganglion. They often occur after trauma and due to the tear fluid leaks and forms a cyst. These are more common in women. They can be treated surgically or non-surgically. They often disappear spontaneously. If it is painful surgical excision is used.Aspiration can be performed but recurrence rate is lower if part of the joint capsule is excised.