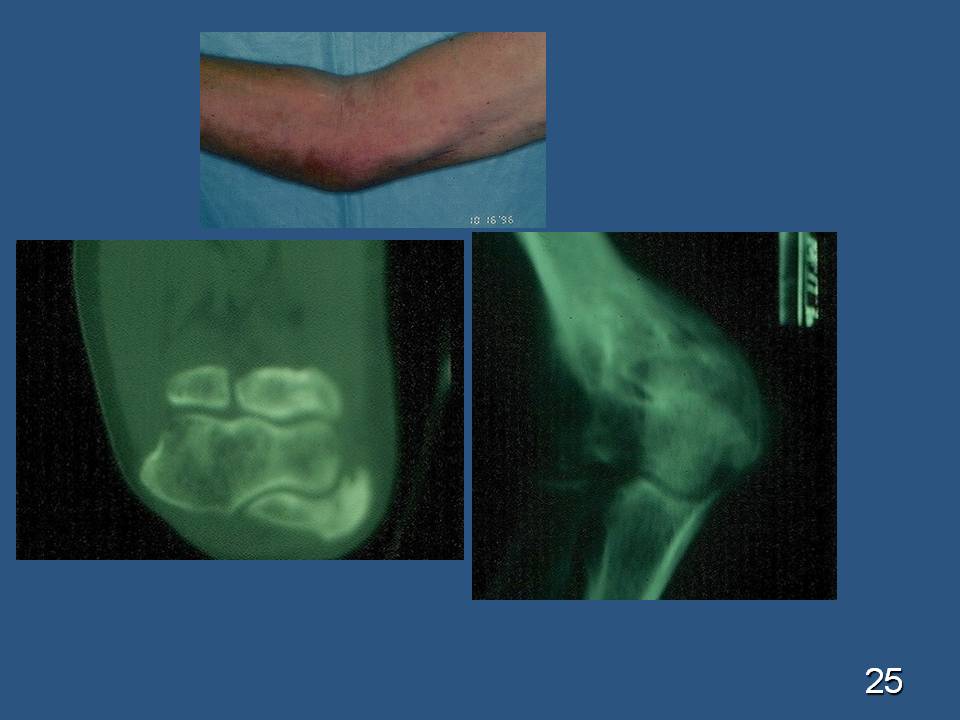 This patient presented 5 weeks post olecranon fracture ORIF with limited elbow ROM and pain. In addition, he has swelling and tenderness, which can mimic a low-grade infection but there is no infection. What can be going on?
Moderator's Response
Heterotopic ossification is defined as bone formation in nonosseous tissues. Heterotopic ossification usually occurs in trauma such as fractures and surgical procedures. Heterotopic bone can occur at sites other than the hip, including the elbow, knee, shoulder, and temporomandibular join Heterotopic ossification also is seen in neurologic disorders such as spinal cord and brain injury.
As such, in high-risk patients, prophylaxis with NSAIDs or radiation is recommended. Once heterotopic ossification develops, surgical removal is the only effective treatment, followed by radiation or NSAIDs to prevent recurrence.
Therapy role is to be aware of this condition. High risk patients do not perform PASSIVE ROM or aggressive AA/AROM, monitor them and report to MD ASAP with any concerns.