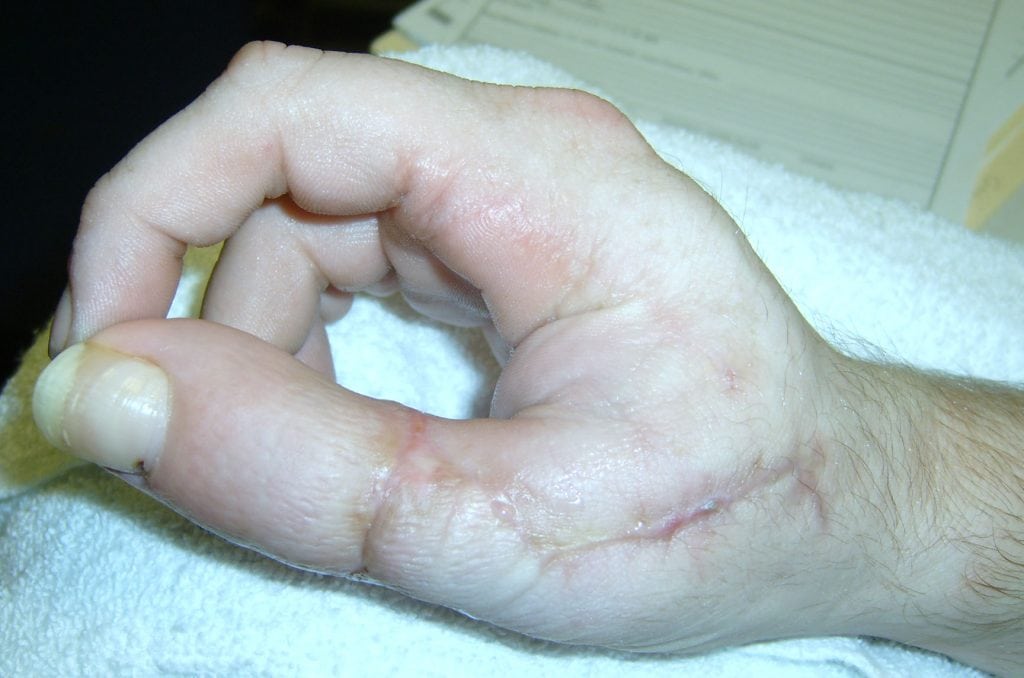 This 36 year old male underwent multiple surgeries after a traumatic injury. Looking at the photo can you describe what procedures this patient had?
Moderator's Response
If you look closely you notice the patient has only 4 digits. His index finger is missing due to a successful ray resection. The patients thumb is a result of a toe to thumb transfer. Initial injury was saw injury resulting in thumb, index, long and ring finger partial amputations. Multiple surgeries later, the long and ring finger were successfully reestablished with full function. The index finger was sacrificed and he then required a lengthening of the thumb. The surgeon in this case performed a toe to thumb transfer. This patient is functional and doing well.